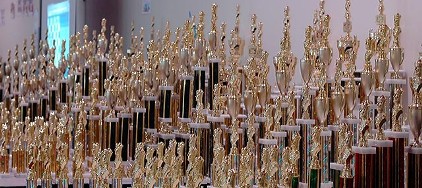 Bay Area Chess
Cupertino Swiss & Quads

Recurring Event for K-12 students

(Players may register for one or multiple events)

For adults & advanced kids, please click here.

Sundays: Nov 10 - Dec 15
(2014: Feb 10 - Mar 9 - Apr 13 - May 11 - Jun 8 - Jul 13)
@ Cupertino Courtyard Marriott (
map
)
10605 North Wolfe Road, Cupertino, CA 95014
Trophies to players with a winning record

(including ties)


Medals to all players who do not earn trophies
register online
Mail entries to:
Bay Area Chess, 1639A South Main St, Milpitas, CA 95035 | Tel: 408.409.6596 | Click
here
for web contact
Download

flyer here
- Register online
-
See advance entries
Staff
Chief Organizer:
Salman Azhar, Ph.D.
(Sr. TD)
Chief TD:
Tom Langland
(Sr. TD)
Other TDs:
Aamir Azhar, Kerry Lawless, Jordan Langland, Steele Langland, Swaminathan Sankar, & others.
Tournament Prizes
Trophies to players with a winning record in Swiss and Quads. In Swiss, teams with a winning record also get a trophy.
Players may play in one tournament of the series and still qualify for trophies for that tournament.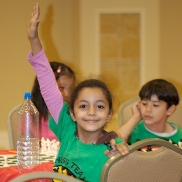 Schedule
Swiss:
Registration 9:30-10am, Games 10:15am to 1-2pm.
Quads:
Registration /
mandatory check-in 2:15-2:30p
, Games 2:50 to ~ 5p.
Time control:
G/30 d5 (Non-rated Quads are G/20 d0). Looking for longer time controls? See
SuperSwiss
.
USCF Membership
is required for all sections except Unrated Quads. Please buy or renew with us for your convenience and ours.
Sections
Swiss:
2 or 3 Sections based on latest monthly supplement rating (or TD discretion)
Quads:
Groups of 4 players based on latest available rating<
If checked, only logged in users can view this page